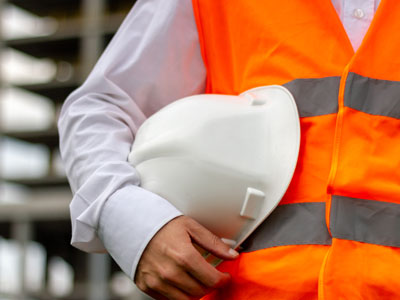 At J.E. Abercrombie, Inc. safety is our top priority. We strive to be the safest specialty contractor in every market we serve and we are committed to ensuring the safety of our employees, clients, and associates.
We pay great attention to ensuring our workplaces are as safe as possible through constant inspections by our onsite Foreman, Superintendents, and our safety department. Managed and administered by our Safety Director, the J.E. Abercrombie, Inc. safety program is regularly updated with current best practices and we implement those updates as we identify them.
Our safety program does not simply comply with regulatory standards, we strive to go above and beyond standard safety protocols whenever possible. This priority of a safe work environment is not only clearly visible on a J.E. Abercrombie, Inc. project, it is also clearly defined by our strong safety record and our experience modification rate (EMR) which is well below industry standards.